Join our vision to grow hyper-local, nourishing food!
We are looking for a knowledgeable, passionate and thorough Senior Agronomist who can develop better farming practices and find effective solutions for indoor precision farming using hydroponics. The Agronomist will lead a team to conduct research and farm checks, take samples and make observations, perform tests, and identify and solve problems related to plant nutrition, water and climate control. Using multiple sets of information, you will enable the develop techniques to increase crop quality and yield as well as new crop iterations.
To be a successful Agronomist, you should be focused on developing and promoting better indoor farming practices. You should be self-motivated, detail-oriented, and analytical with excellent listening, communication, and problem solving skills. At BoomGrow, you are encouraged to think differently, question convention and be unafraid to make mistakes. We're creative, collaborative and hugely passionate about what we do. BoomGrow offers a unique opportunity in a fast growing startup.
Agronomist Responsibilities:
Studying plants and variables in order to develop better planting, cultivation, and harvesting techniques, improve crop yield, and solve problems.
Researching, developing, and promoting farming practices or products that diminish the effects of changes in controlled farming.
Testing samples for nutritional deficiencies, diseases, or other changes.
Assisting with the plant selection process and the development of planting schedules, budgets, and timelines.
Keeping detailed records regarding sees, crops and samples.
Generating reports and presenting findings to management, clients, or other interested parties.
Promoting products and techniques through educational presentations.
Managing team of junior agronomist.
Agronomist Requirements:
Minimum 4 years experience
PhD in Biotechnology Agronomy, Agriculture, or related field.
Strong research, decision making, critical thinking, and problem solving skills.
Proficiency in diagnostic software and online platforms.
Exceptional active listening and verbal and written communication skills.
Awareness of industry trends, technology, and developments.
Willingness to travel.
Sales and presentation skills are also a major plus.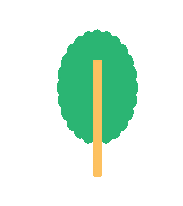 Application:
The position is full-time and the compensation commensurate experience. To apply, please send a cover letter, CV and expected salary to hello@boomgrowfarms.com. Due to the high volume of incoming applications, we will not be able to respond to all applicants. Only shortlisted applicants will be notified.