Healthy Start
Choose your bundle size, choose your leafy greens selection. Truly custom farm to table. Microgreen and herbs are ready in the bag.
Select
Pick of the Farm
Standard bundle size, let the farm select for you what's the freshest and choicest. Microgreens and herbs are ready in the bag.
Select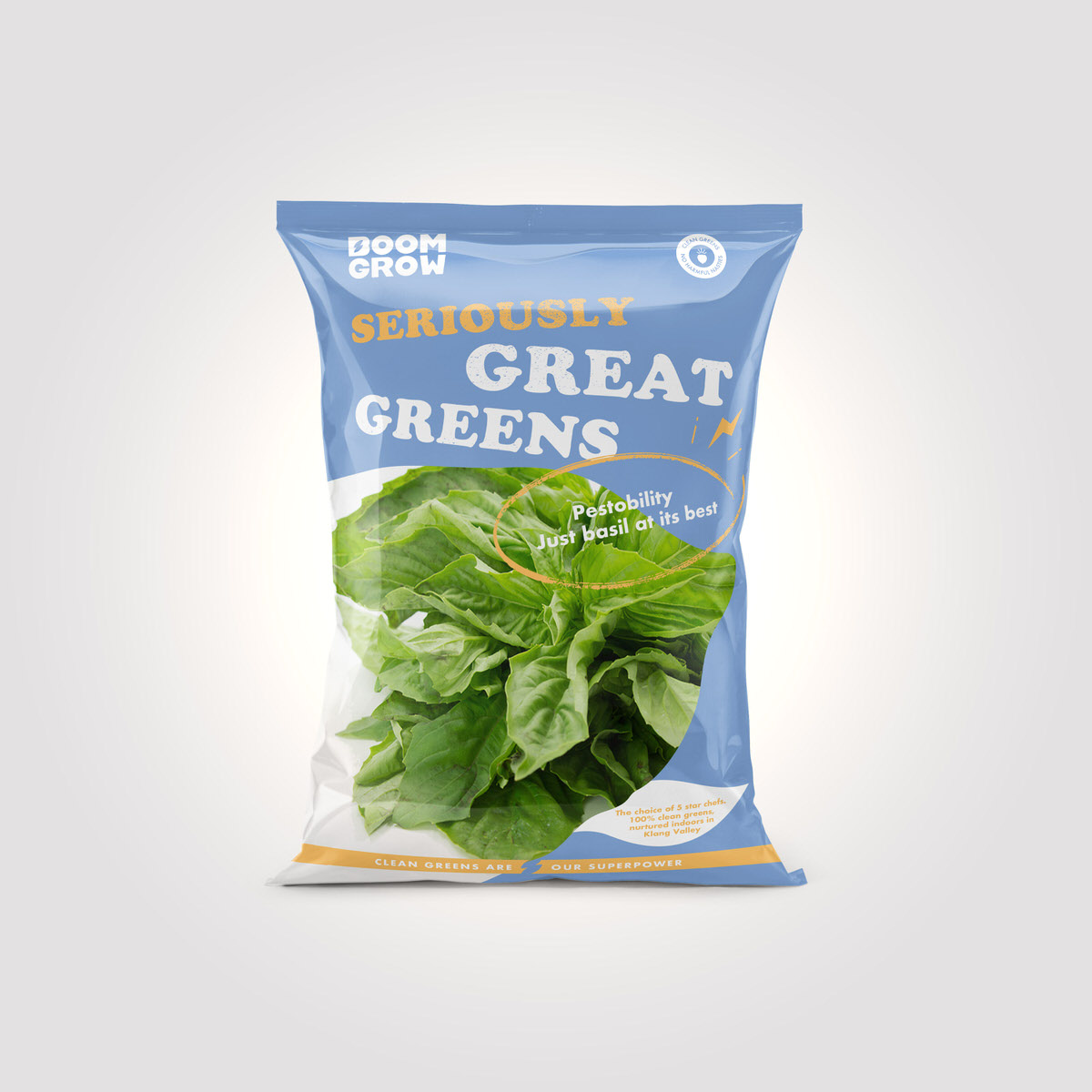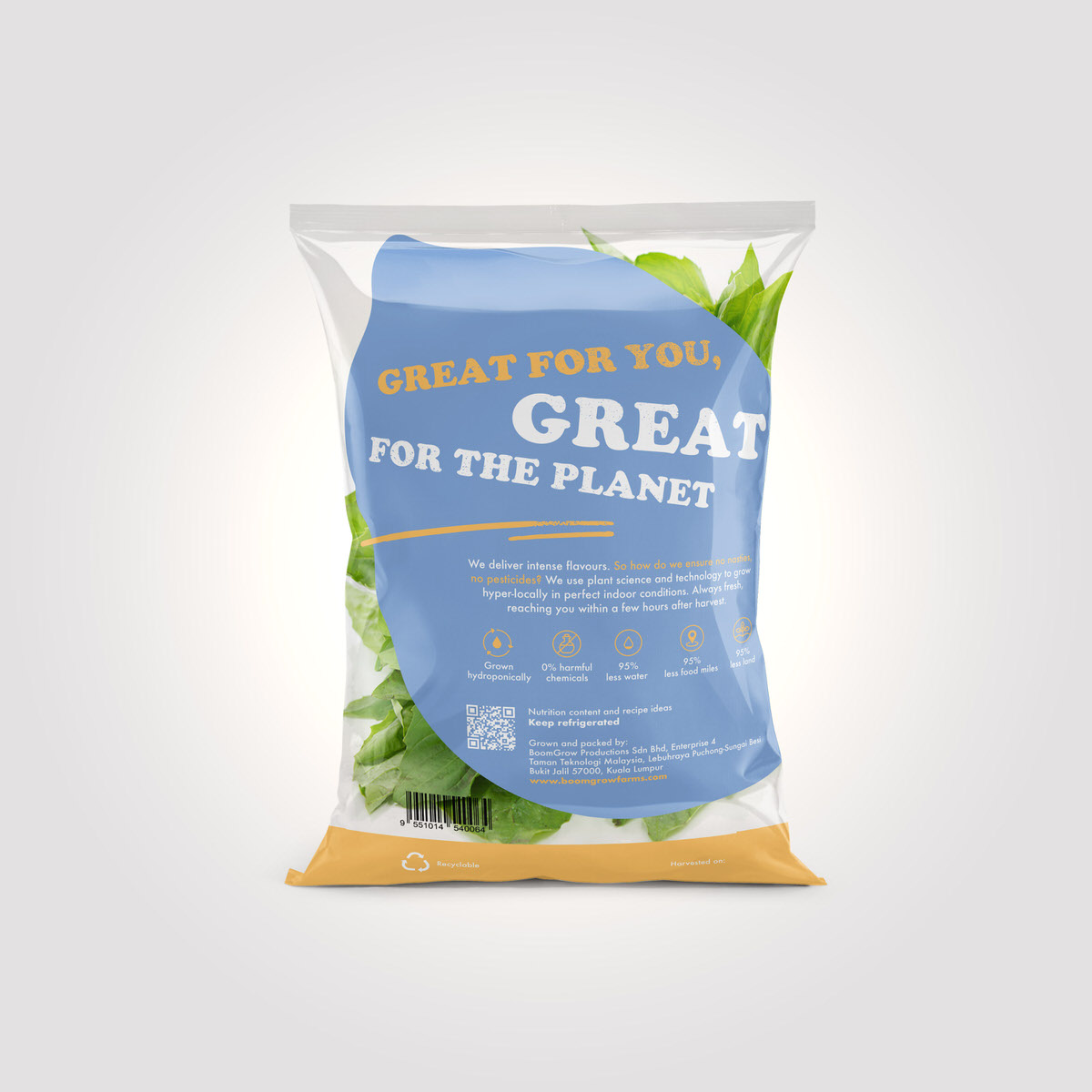 Pestobility
Just basil at its best! Fragrant and perfect in salads, sandwiches, and pastas.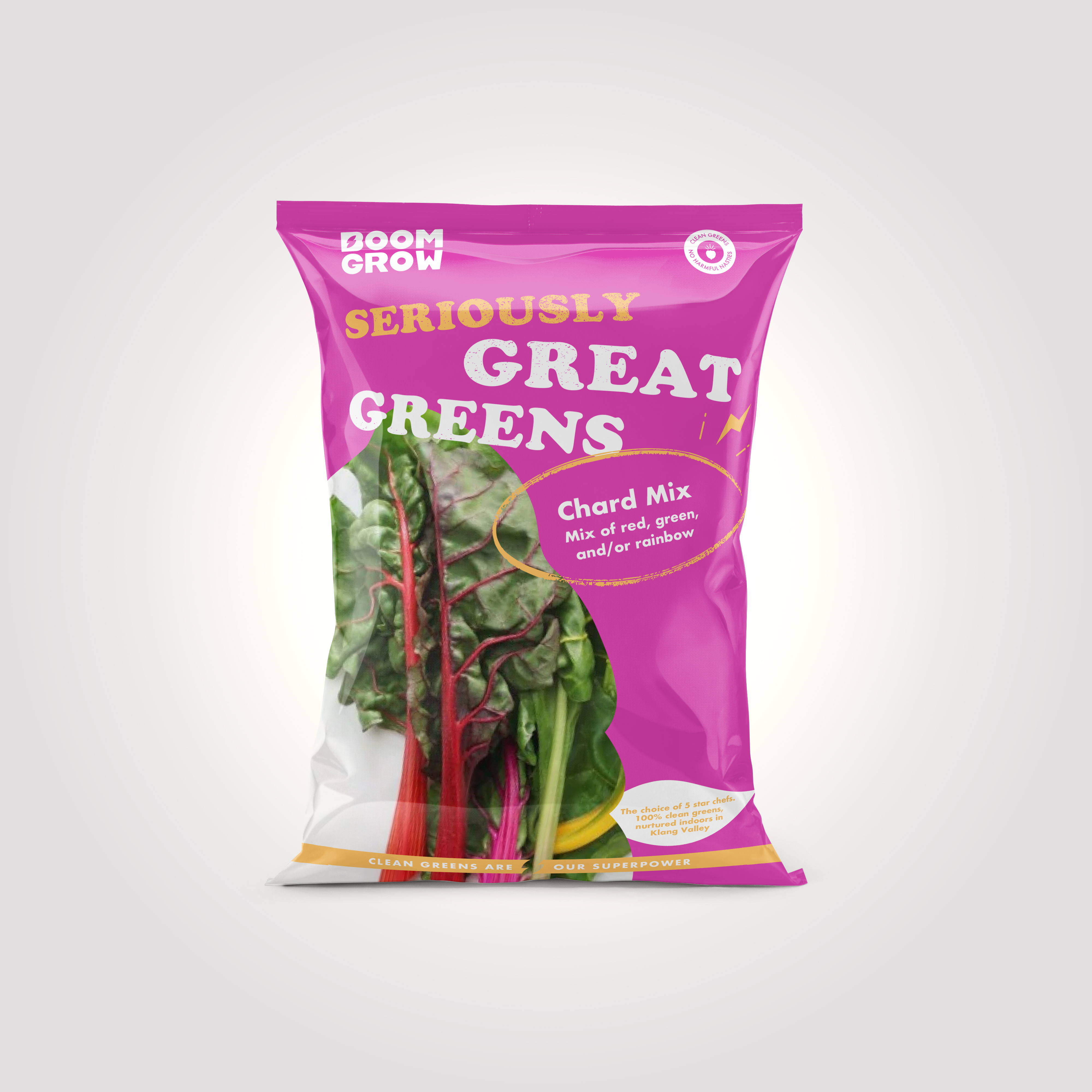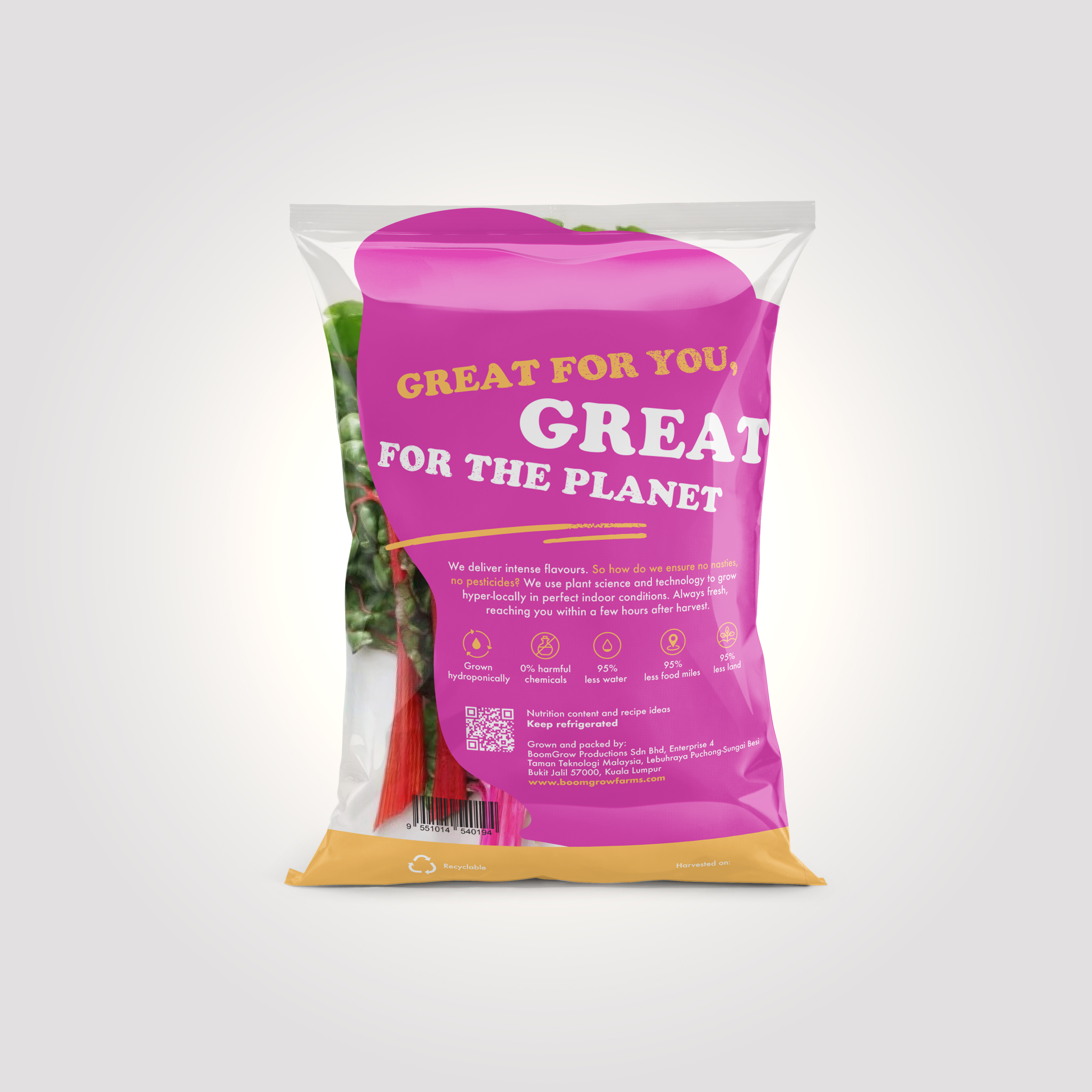 Chard Mix
Mix of red, green, and/or rainbow chards. Earthy, umami greens that work well both raw or cooked!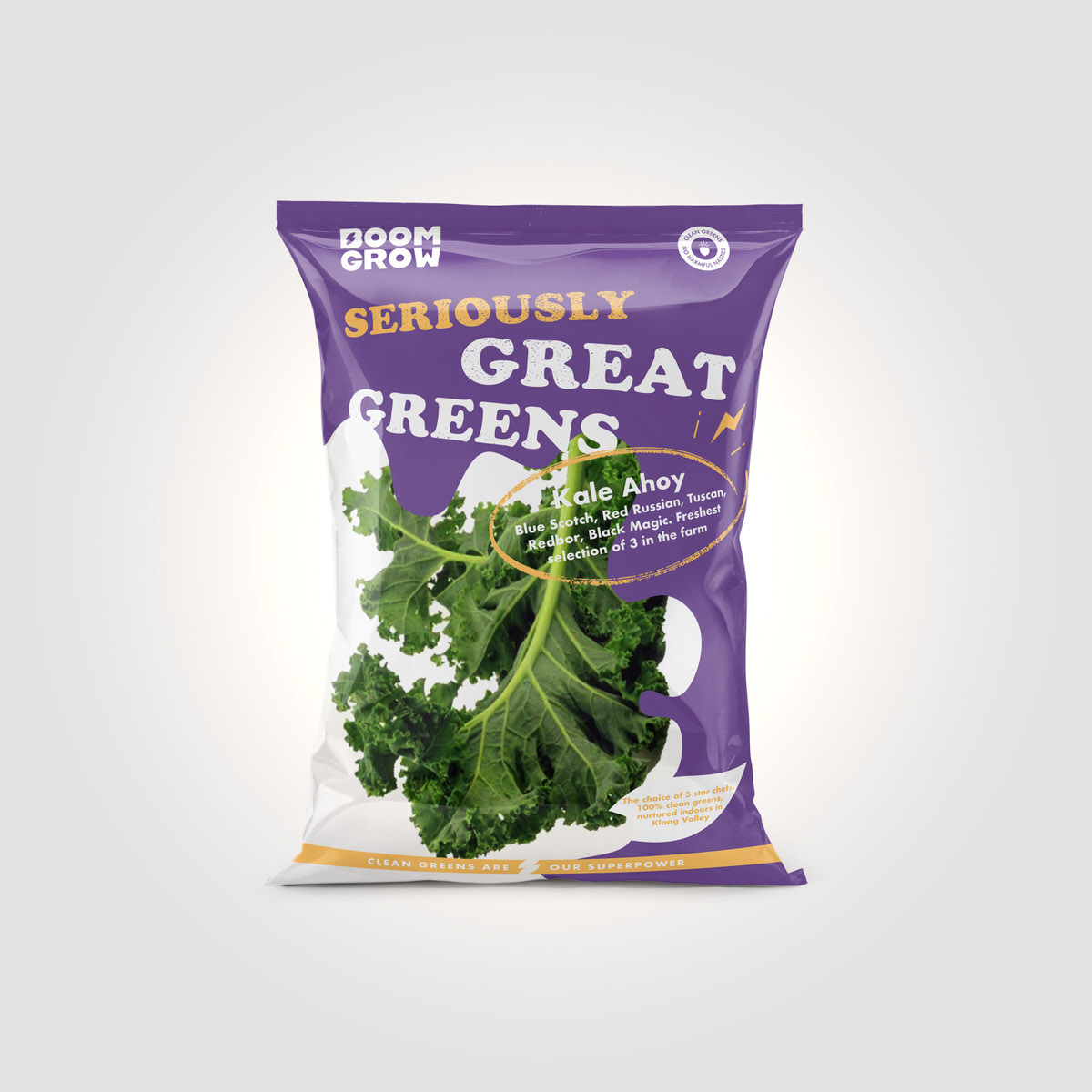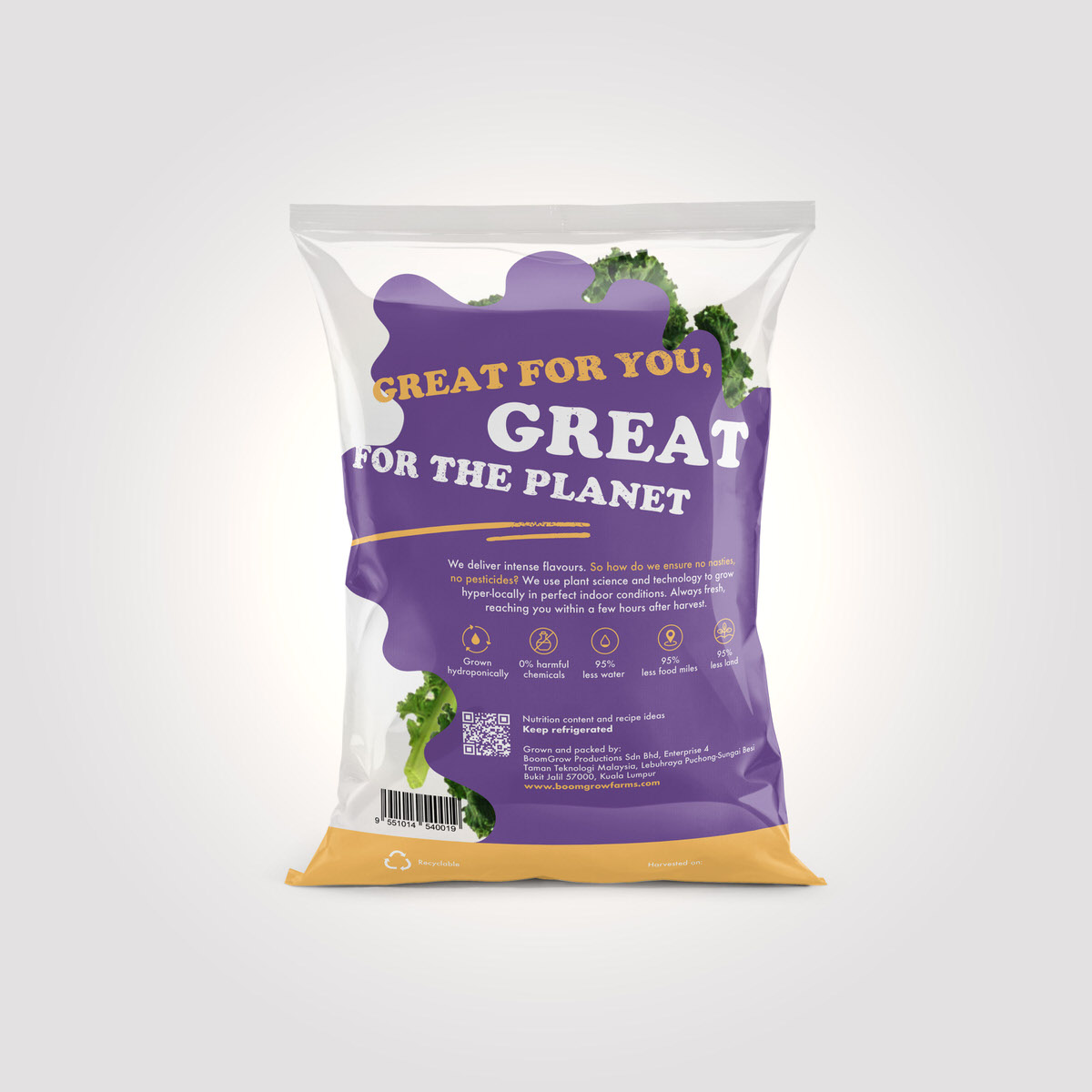 Kale Ahoy
A medley of the freshest kales from the farm. A nutrition powerhouse, versatile in the kitchen—expect nutty, sweet, and earthy flavours.⁠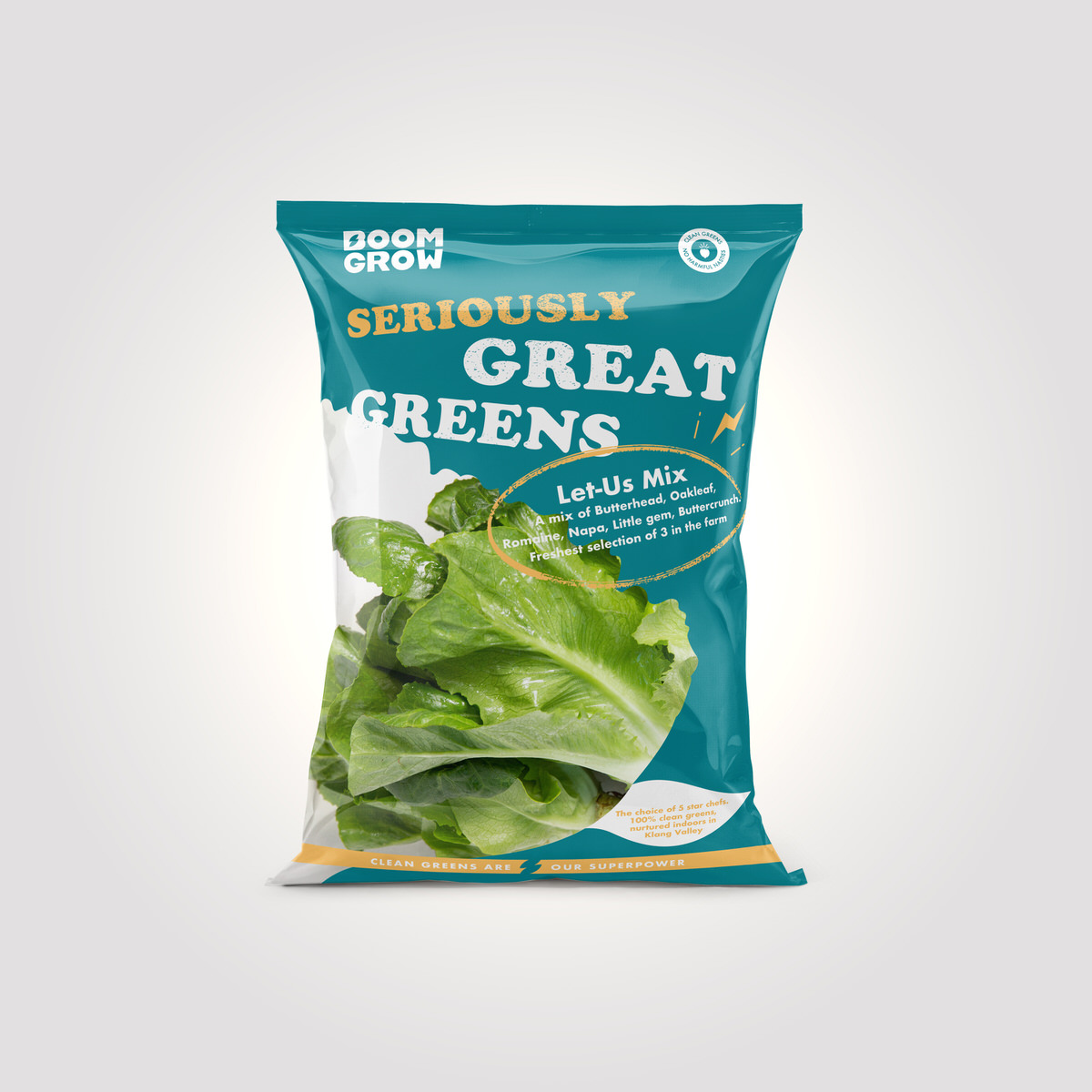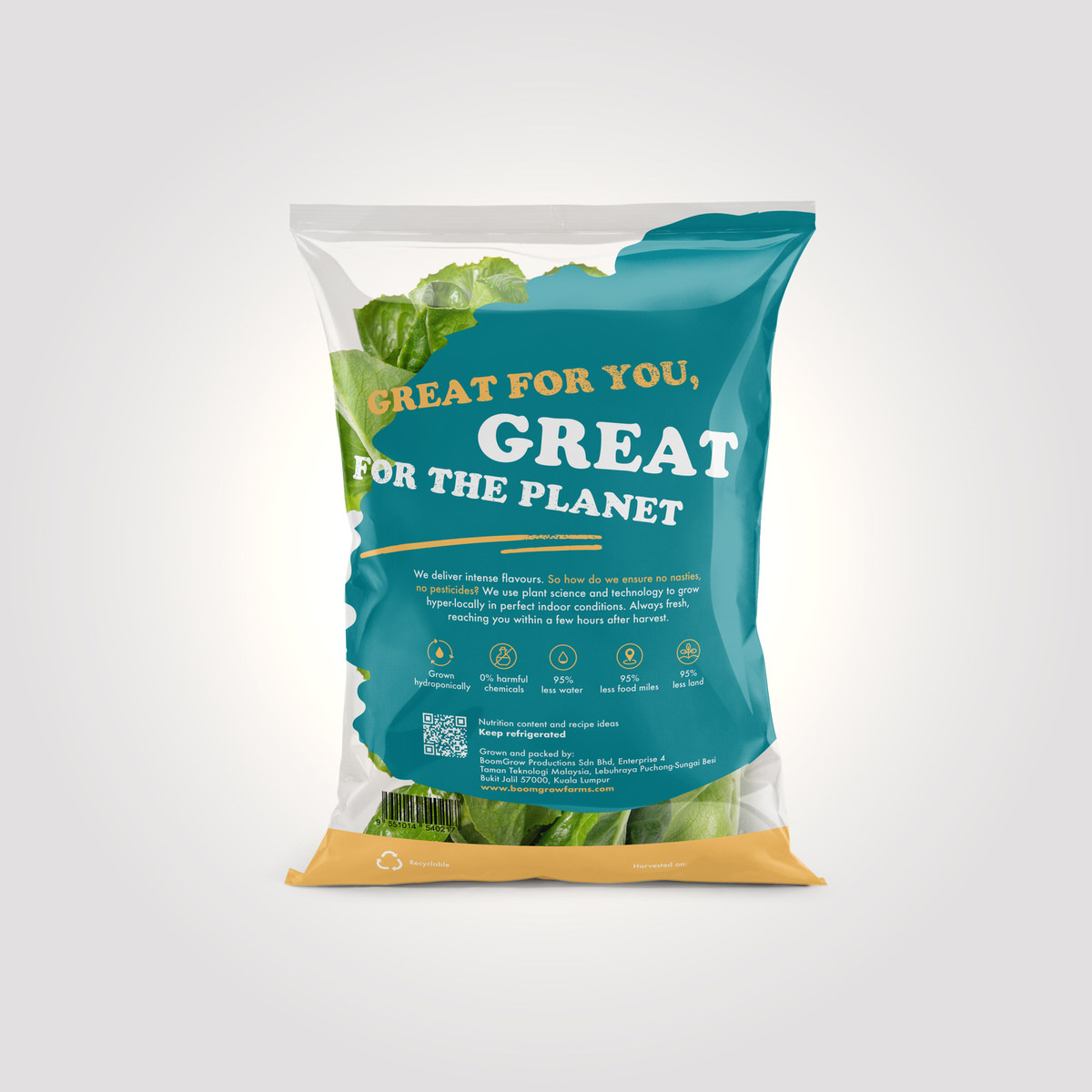 Let-us Mix
The freshest lettuces from the farm—Butterheads, Little Gem, Romaine, and many other varieties. Best served as salads and added to sandwiches.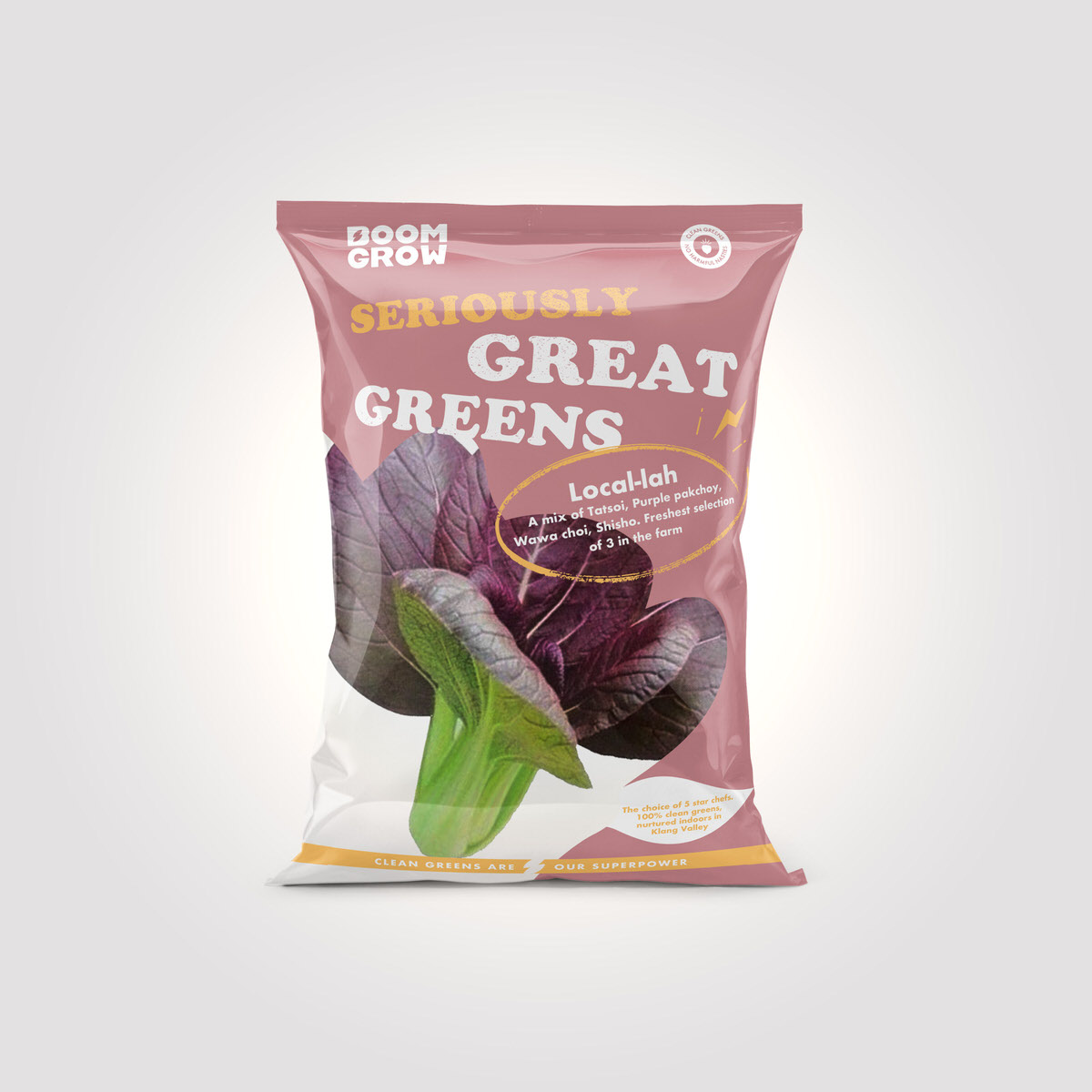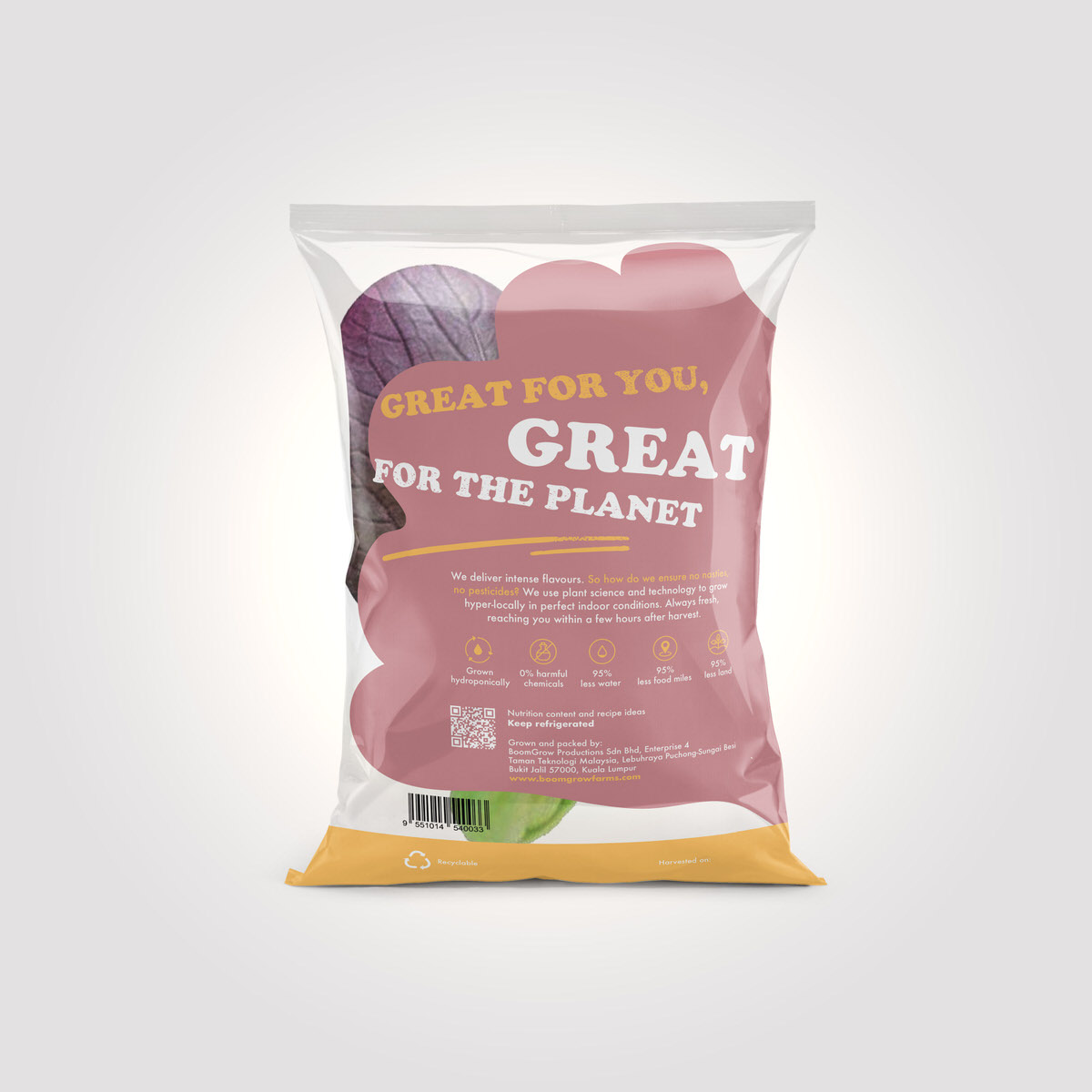 Local-lah
Think your stir-fries can't get any better? Try our local mix of Red Pak Choy, Tatsoi, Komatsunas, and more.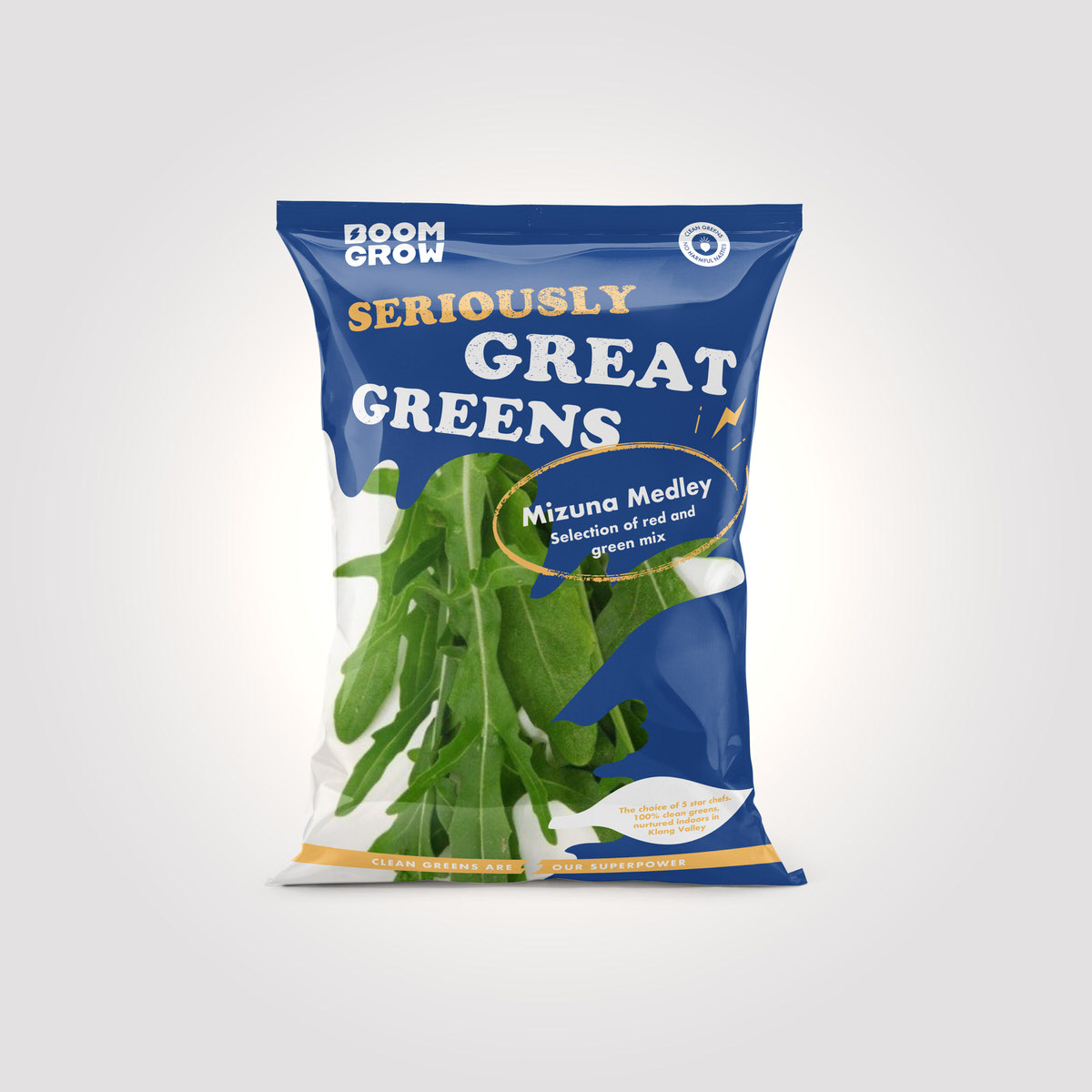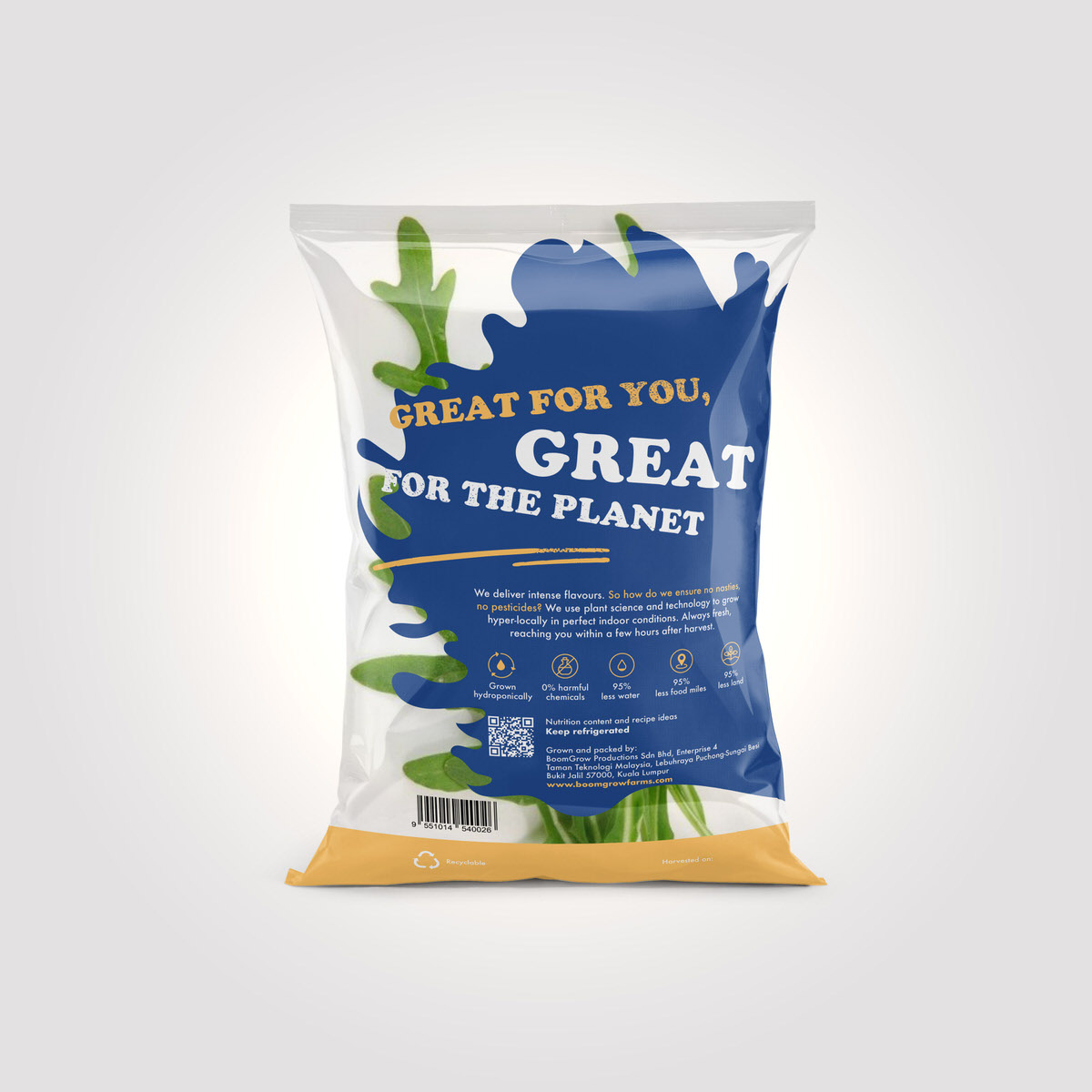 Mizuna Medley
A mix of red & green mizuna leaves. Expect a hint of wasabi and loads of crunchy goodness!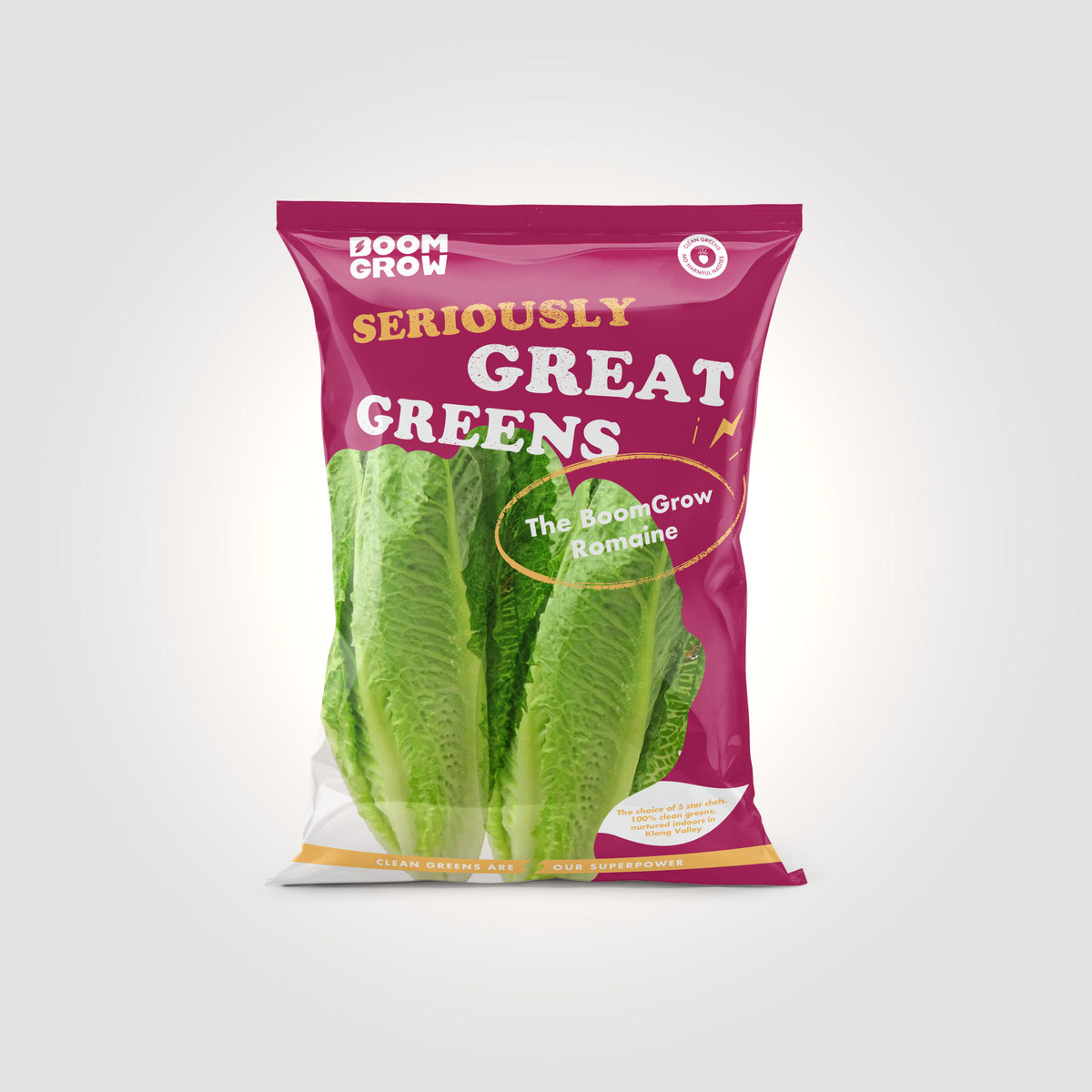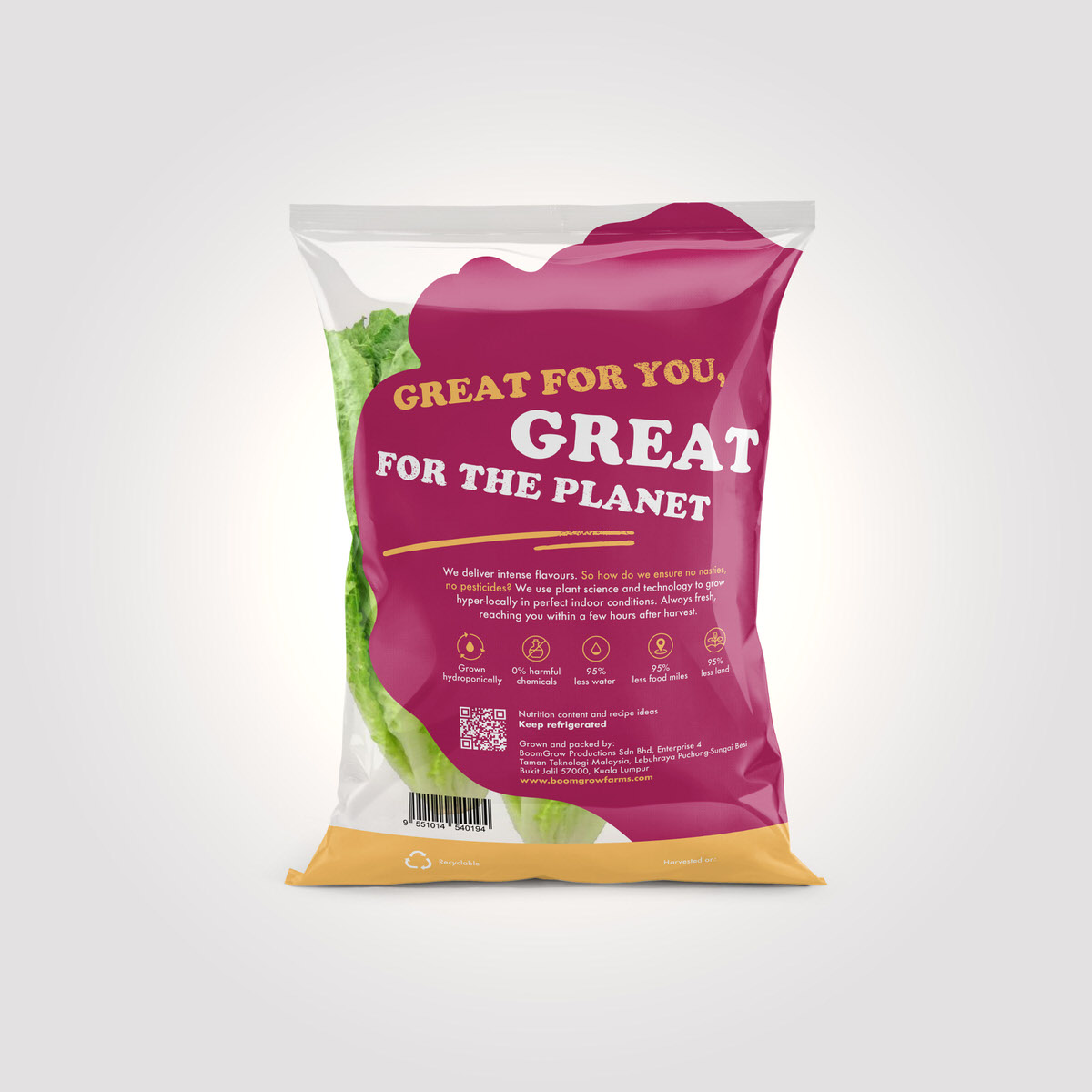 The BoomGrow Romaine
A sturdy, crunchy lettuce packed with nutrition. Commonly used in salads and sandwiches, but sometimes stir-fried too!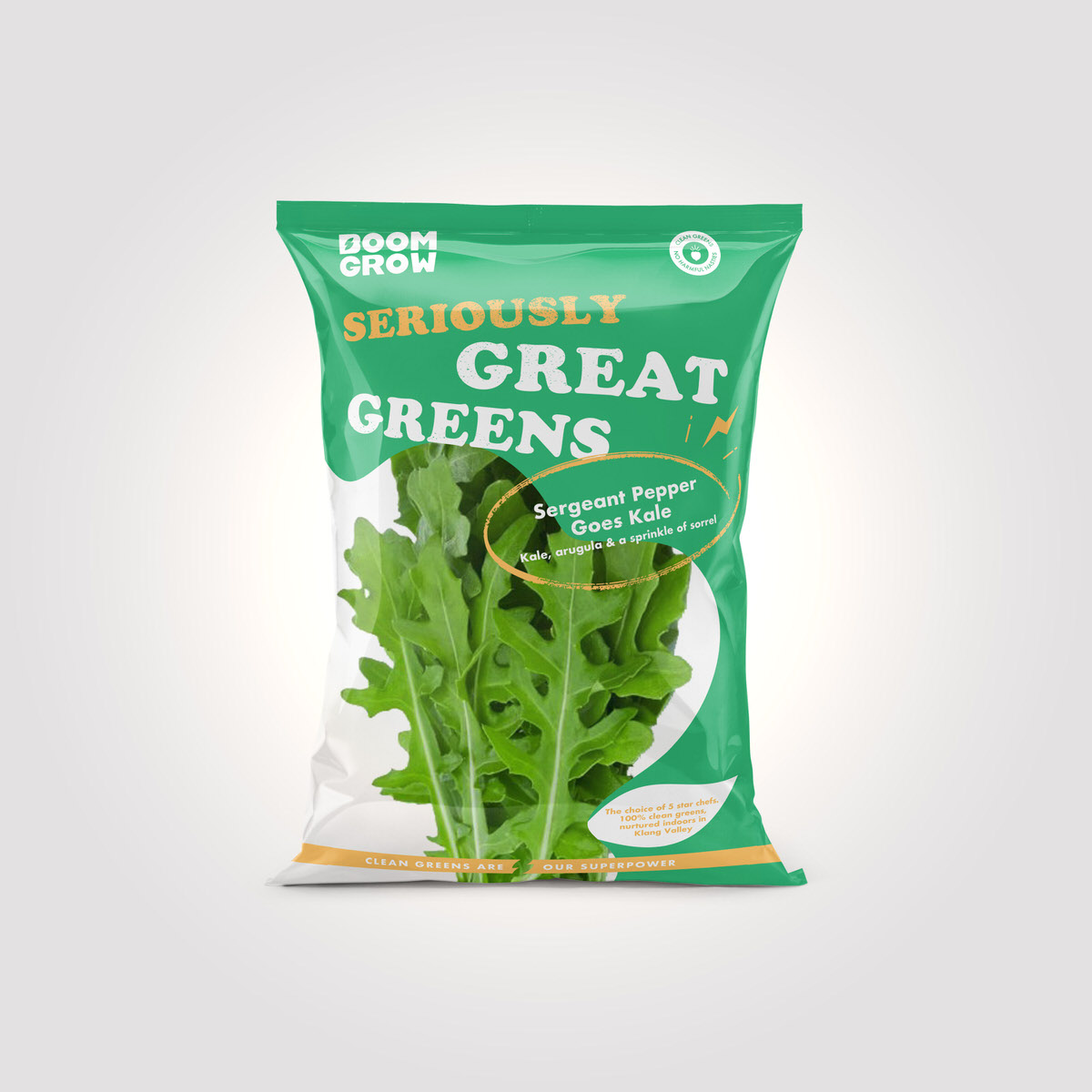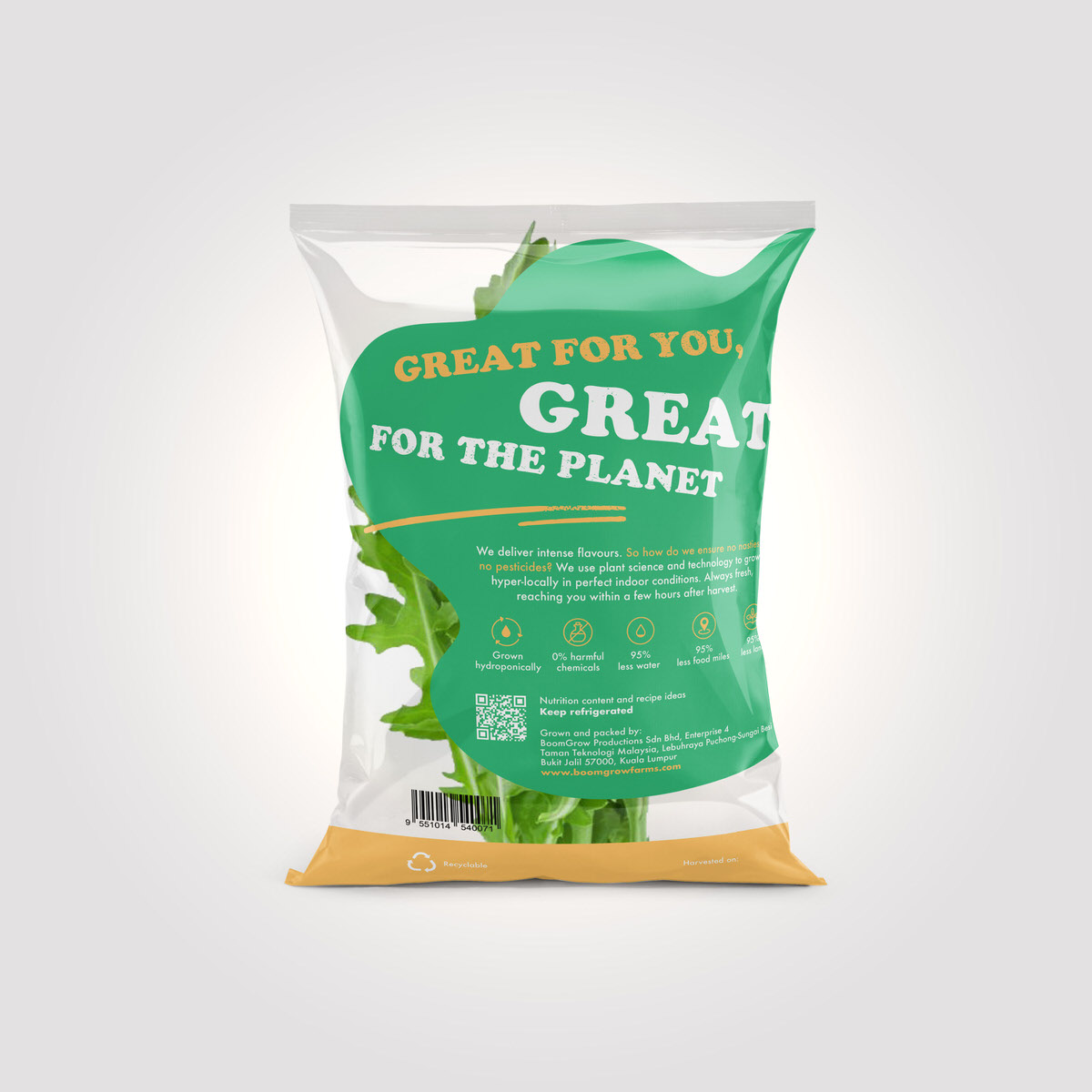 Sergeant Pepper goes Kale
A medley of kale, spicy & nutty rocket, and a sprinkle of herbs. Perfect as a salad straight out of the bag.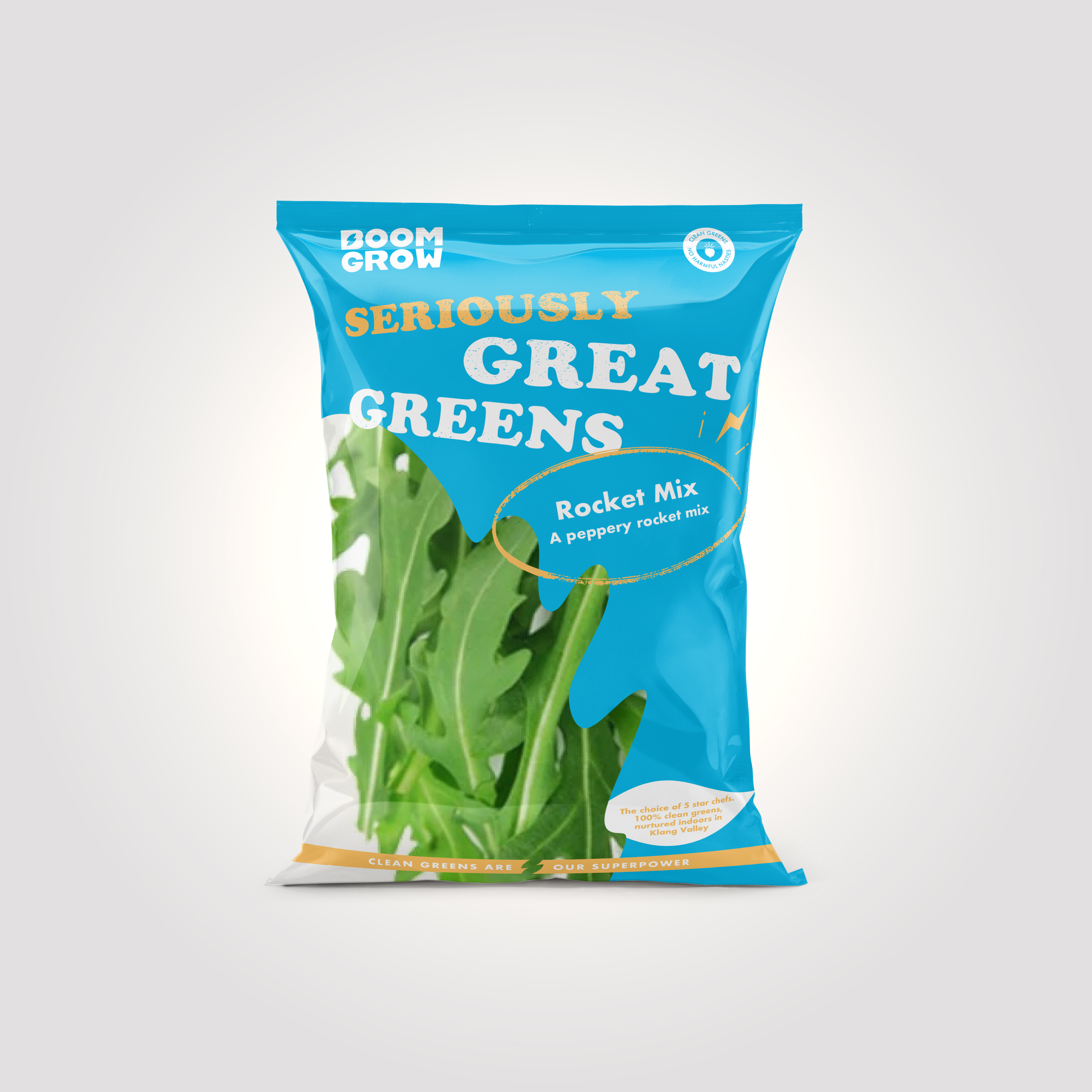 Rocket Mix
Sharp, nutty, bold, and bursting with flavour. Unlike any rockets you've had before.
Will I be locked into a contract?
Nope, you are free to cancel your plan at any time. While we'd be sorry to see you go, this is a very simple process. Simply head over to your accounts page to manage your subscription. Just be sure to do so before your weekly cut-off (5 days before your next scheduled delivery).
I can't believe it. Free delivery, really?
Yes and yes for all subscribers!!! However, there's a minimum order to qualify. As long as you order Healthy Start or Pick of the Farm Regular, you get free delivery according to our delivery route. Yeay!
I really don't like/want/need microgreens or herbs. Howlah?
Microgreens are superfood. And BoomGrow microgreens are super amazing yummy and absolutely pesticide free. Just scatter on soup, salad, noodles and even rice. But if you still don't want them, just let Customer Service know and we will arrange a bundle according to your needs. Do note at this stage , you will be hitting slightly below the minimum order quantity and will trigger the RM5 delivery.
Can I skip a week of delivery?
Absolutely. Just let us know 5 days in advance! 11:59 pm MYT, 5 days prior
Can I change my veggie selection?
The cut-off for any changes is 11:59 pm MYT, 30 days prior to your next scheduled delivery.
I like the idea of mixing up my bundle every month, but really don't like to log in and do all that admin stuff to change it ?
Just call our Customer Service hotline at 60 11-3959 0359 and we will do arrange everything for you. You will then just need to sit back and wait for your delivery!
Do you deliver to my area?
Yes! We do door-to-door deliveries to customers throughout the Klang Valley. Specific details can be found on our Delivery  page.
Is your packaging recyclable?
We believe the right packaging allows us to reduce waste while protecting the integrity of our greens once they leave our farm. Packaging plays a critical role in preserving safety and quality of our produce. Our packaging is designed to minimise food waste in order to maintain shelf life. Learn more about our packaging philosophy via the
FAQ
page.